What lies beneath: improving soil health in tropical grasslands
Reddit Science AMA (Ask Me Anything)
What are the methods for assessing and improving soil health? Can scientific research determine the best plant varieties and farming practices to ensure soil health for farmers in the tropics? This is your chance to ask these questions and more.
Dr Claire Horrocks, Soil Scientist in Soil Carbon Dynamics Group at Rothamsted Research North Wyke, will be hosting a Reddit Science AMA on Monday 1st August at 4pm BST (11am EDT).
It is simple to be part of this event:
Subscribe to Reddit Science  - It is free and you will be one of over 10 million global subscribers interested in discussing scientific research.
Log in to Reddit Science at the date and time detailed above and you can ask Claire anything about her research, and join an online discussion potentially spanning across the globe.  
EVENT PREVIEW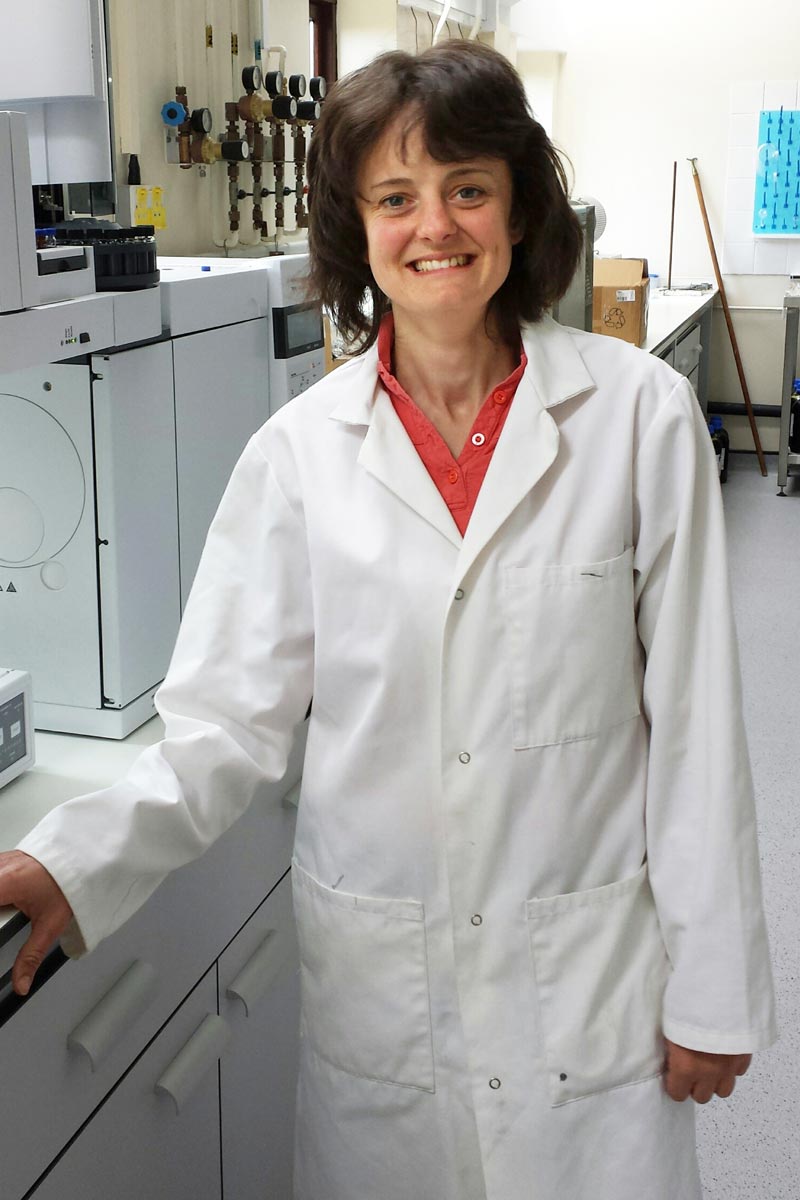 Hello Reddit! I'm Claire Horrocks, Soil Scientist at Rothamsted Research.
Soil matters. Fact! Poor land management can damage soils. I'm working in Colombia and Kenya to develop methods to assess and improve soil health under tropical grasslands.  
I became a scientist because I wanted to make a difference. I had prepared myself for a life of numbers, statistics and working in a lab. Never did I imagine that I would be travelling to places like Colombia and Kenya, and getting to meet other researchers from around the globe who are also pretty keen to make a difference. But this is exactly what I am doing in my current role as a Newton Fund Postdoc at Rothamsted Research.
The human population is growing and feeding everyone whilst limiting environmental damage is a huge challenge we face. Key to tackling the problem is understanding and managing soil. Soil is amazing and complex! It has many essential functions, including regulating water flow and water quality; storing carbon so less of it reaches the atmosphere as the greenhouse gas carbon dioxide; and supporting above and below ground biodiversity, which includes the plants we rely on for food.
I am working in collaboration with scientists at the Centre for Tropical Agriculture in Cali, Colombia and Nairobi, Kenya, to understand how growing different combinations of plants effects soil function in grazed grasslands. This will help us determine the best plant varieties and farming practices to ensure farmers in the tropics grow grass to rear healthy livestock, and produce sufficient nutritious food with less damage to the environment. 
On Monday 1st August at 4pm BST I will be live on Reddit Science AMA. In the meantime, you are welcome to find out more about me and my work in a blog entry I recently wrote for Rothamsted Research's 'A day in the life of a research scientist' blog series.
About Reddit Science AMA Series
In an effort to bring science education to the public, the Reddit Science community (known as /r/Science) has created an independent, science-focused AMA Series – the Science AMA Series. The goal is to encourage discussion and facilitate outreach while helping to bridge the gap between practicing scientists and the general public. This series is open to any practicing research scientist, or group of scientists, that wants to have a candid conversation with the large and diverse Reddit Science community.
The Reddit Science AMA Series is a unique format that allows scientists to speak about their work in a manner that is not possible within the confines of traditional short-form journalism or indeed anywhere else on the internet. Questions can be explained individually and follow-up points may be fielded so that the readers have a clearer understanding of the field and research being discussed. The AMA series can also be used to generate coverage as an 'open source interview', both highlighting recent work by the scientists as well as their general interests in the lab/office.
Reddit comments are vote-based! Users can 'upvote' comments and questions they find most interesting and the list will be updated with the most desirable questions listed at the top. Reddit comment sections are also 'threaded', such that users viewing the AMA post-discussion may easily follow the flow of the conversation and direct responses to questions and comments will be in a nested parent-child format.
Reddit Science holds one AMA session each day and upcoming AMAs are detailed on the right-hand side of the landing page.
Registration
Registration has now closed for this event