A Rothamsted Research scientist is enlisting the help of the nation via the BBC and the scouting movement to help him answer some questions about one of our commonest slugs.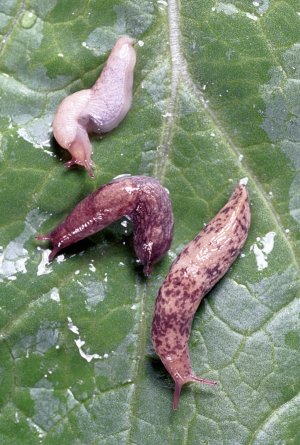 Scientist Dave Bohan wants to know why the great black slug (Arion ater) sometimes occurs as a black form and sometimes as a reddish one. "It may be that the black coloration is a bit like a woolly jumper, helping the slugs to warm up faster" says Dave. "If this was the case we would expect to find more of the black types in colder parts of the country". So Dave is asking people to have a look in their own backyards and count the number of red and black Arion ater that they find.
The BBC are helping him by running this national slug survey from their website (link now defunct) and featuring it during a week of programmes (beginning 26th May) on British wildlife called SLUK. The Scouting movement has also agreed to help.
"If you want to take part just have a look at the website" says Dave. "The more people that send us their slug counts the better. You can really help us to find out more about an important British species".
Contacts