aradott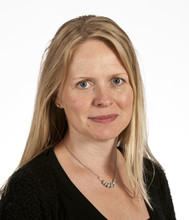 Role(s):
Research Scientist - Entomology
Biointeractions and Crop Protection
Harpenden
Summary:
Research interests:
Crop protection is an integral component of safeguarding the yield potential of our crops, which in turn is closely linked with food security. This, coupled with a keen interest in entomology, has formed my research interests in the areas of insect-plant interactions, insect pest behaviour and management in agro-ecosystems. At the mechanistic level, studying plant responses to insect pests and how they are able to defend themselves helps us elucidate resistance traits in plants, whilst field trials looking at insect host location, population build up and effect on the plant is an integral component of ensuring identified resistance traits work under field conditions. The end goal is to identify beneficial traits which can be translated into elite crop varieties and be useful in an agricultural context.
Career profile:
I received my BSc from the University of Iceland, MSc from Royal Holloway, University of London and a PhD from Imperial College London, all in Biology.  My research experience includes studying insect behaviour, taxonomy, ecology and population genetics, and previous work experience includes working at the Natural History Museum in London, BioNet International and the Icelandic Institute of Natural History, before joining the Department of Biological Chemistry and Crop Protection at Rothamsted Research. I am a keen science communicator and have been interviewed in local, national and international press, as well as giving regular talks to students, interest groups and stakeholders.
Phone:
+44 (0) 1582 763 133 ext: +44 1582 938591
Location:
Rothamsted Research, West Common, Harpenden, Hertfordshire, AL5 2JQ
Greenslade A.F.C., Ward J.L., Martin J., Corol D.I., Clark S.J., Smart L.E., Aradottir G.I. (2016) Triticum monococcum lines with distinct metabolic phenotypes and phloem based resistance to the bird cherry oat aphid Rhopalosiphum padi. Annals of Applied Biology DOI: 10.1111/aab.12274
Bruce T.J.A., Aradottir G.I., Smart L.E., Martin J.L., Caulfield J.C., Doherty A, Sparks C.A., Woodcock C.M., Birkett M.A., Napier J.A., Jones H.D., Pickett J.A. (2015) The first crop plant genetically engineered to release an insect pheromone for defence.Scientific Reports 5, 11183
Pickett, J.A., Aradottir, G.I., Birkett, M.A., Bruce, T.J.A., Hooper, A.M., Midega, C.A.O., Jones, H.D., Matthes, M.C., Napier, J.A., Pittchar, J.O., Smart, L.E., Woodcock, C.M., Khan, Z.R. (2014) Delivering sustainable crop protection systems via the seed: exploiting natural constitutive and inducible defence pathways. Phil. Trans. R. Soc. 369, 20120281
Smart, L.E., Aradottir, G.I., Bruce, T.J.A. (2014) Role of semiochemicals in integrated pest management. Invited chapter for a book entitled: Integrated Pest Management – Current Concepts and Ecological Perspective. Editor: Dharam P. Abrol. Publisher: Elsevier
Pickett, J.A., Aradottir, G.I., Birkett, M.A., Bruce, T.J.A., Chamberlain, K., Khan, Z.R., Midega C.A.O., Smart, L.E., Woodcock, C.M. (2012) Aspects of insect chemical ecology: exploitation of reception and detection as tools for deception of pests and beneficial insects. Physiological Entomology 37 (1) 2-9
Aradottir, G.I., Hanley, S.J., Collins, C.M., Dawson, K.J., Karp, A., Leather, S.R., Shield, I., Harrington, R. (2012) Population genetics of Tuberolachnus salignus, an obligate parthenogenetic aphid. Agricultural and Forest Entomology, 14 (2): 197-205
Aradottir G.I. and Hanley, S.J. (2010) Microsatellite markers for the giant willow aphid (Tuberolachnus salignus Gmelin) Molecular Ecology Resources, 10 (6): 1106-1108
Aradottir G.I., Karp A., Hanley S., Shield I., Woodcock C. M., Dewhirst S. Y., Collins C. M., Leather S. R., Harrington R. 2009 Host selection of the giant willow aphid (Tuberolachnus salignus). Redia 92: 223-225.
Aradottir, G.I. and R.B. Angus, 2004, A chromosomal analysis of some water beetle species recently transferred from Agabus Leach toIlybius Erichson, with particular reference to the variation in chromosome number shown by I. montanus Stephens (Coleoptera: Dytiscidae), Hereditas 140: 185-192.
Smith, R.D., Aradottir, G.I., Taylor, A. and Lyal, C.H.C. 2008 Invasive species management – what taxonomic support is needed? Global Invasive Species Programme, Nairobi, Kenya.
Qualifications
0:
BSc in Biology (University of Iceland)
MSc in Biological Research (Royal Holloway, University of London)
DIC in Biology (Imperial College London)
PhD in Biology (Imperial College London)
Measures of esteem
2015
Fellow of the Royal Entomological Society