birkettm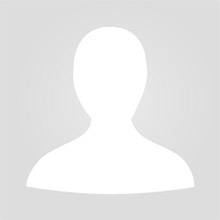 Role(s):
Principal Research Scientist - Chemical Ecology
Biointeractions and Crop Protection
Harpenden
Summary:
Dr Mike Birkett is Head of the Chemical Ecology Group and Deputy Head of the Biological Chemistry and Crop Protection Department at Rothamsted Research. Mike is an organic/biological chemist (BSc Hons (2:1) Biochemistry and Biological Chemistry, University of Nottingham 1990, PhD Synthetic Organic Chemistry, University of Nottingham 1994) who is internationally acclaimed for his investigations into volatile natural product semiochemicals that affect the behaviour and development of animals and other organisms, with over 130 peer-review publications, including PNAS, Ecology Letters, Current Opinions in Plant Biology and Natural Product Reports. Since he joined the group in 1994, he has increasingly played a leading role in the move away from the traditional use of wide-spectrum pesticides to more precise control through compounds targeted against specific pests at critical stages in their life cycles. His research focusses on investigating and exploiting the use of semiochemicals in mediating interactions between insects, and between insects and their plant hosts. He has played a leading role in the identification of many insect semiochemicals including sex pheromone components and the identification of many volatile plant semiochemicals that are involved in mediating plant-pest-natural enemy interactions (see attached CV). Together with Professor John Pickett (Michael Elliott Distinguished Research Fellow at Rothamsted), he pioneered the sustainable production of semiochemicals using green biotechnology, and his pioneering work on the role and identity of small lipophilic molecules (SLMs) as elicitors and primers of defence signalling in crops is now opening up opportunities for the engineering of new crops with resistance to pests based on secondary metabolites, introduced either via breeding, introgression of ancestor genes or genetic modification. His pioneering work on the identification of non-host semiochemicals for pests affecting animal and human health is now opening up opportunities for development of new ectoparasite repellents. His current research interests include elucidating the biosynthesis of insect sex pheromone components and the molecular recognition of volatile semiochemicals at the peripheral level for the design of new sensing systems based on molecular recognition. Mike collaborates with leading institutes based in the UK, continental Europe, and also globally (Brazil, China, India, Kenya and Ghana), and co-ordinates Rothamsted chemical ecology collaborations in Latin America. In 2002, he was granted Chartered Chemist status. He was elected as an ISCE councillor from 2006-2009, and in 2010, was elected as a Fellow of the Royal Society of Chemistry.
Works With:
John Caulfield
,
Claire Dumenil
,
Sarah Foster
,
Eurielle Lauer
,
Linda Field
,
Clara Montgomery
,
Stefanie Schlaeger
,
Cassie Sims
,
Gareth Thomas
,
Ailie Robinson
,
Akash Ratnayaka
,
Akwasi Acheampong
,
Andre Franceschini Sarria
,
Ariane Morgana Leal Soares
,
Baptiste Lusurier
,
Carol Blassioli-Moraes
,
Carolina Moraes
,
Charles Bultel
,
Cherry Halfyard
,
Christine Woodcock
,
Daniel Mutyambai
,
Diego Magalhaes
,
Elodie Alloucherie
,
Fulvio Ielo
,
Irene Castellan
,
Jaires Gomes De Oliveira Filho
,
Jenny Benton
,
Jessica Raimundo da Rocha
,
Jing-Jiang Zhou
,
Jonathan Osei-Owusu
,
Joseph Steer
,
Julie Delecueillerie
,
Keith Chamberlain
,
Lesley Smart
,
Manon Warnault
,
Marcos Gusmao
,
Marine Lopata
,
Marla Hassemer
,
Melissa Liauzun
,
Mirian Michereff
,
Mischa Emery
,
Nanna Vidkjaer
,
Oliver Marshall
,
Paul Monpere
,
Pierre Le Fur
,
Ricardo Porto
,
Samson Abagale
,
Samuel Osafo-Acquaah
,
Shashikant Udikeri
,
Stephen Barasa
,
Suzanne Partridge
,
Tigist Tolosa
,
Vincenzo Di Ilio
,
Wafaa Ben Ahmed
,
Jozsef Vuts
,
David Withall
Phone:
+44 (0) 1582 763 133 ext: +44 1582 938205
Location:
Rothamsted Research, West Common, Harpenden, Hertfordshire, AL5 2JQ
Past Projects
Principal Investigator
Lawes Trust Studentship: Investigating ladybird alkaloids as potential leads for novel insecticides
Project Leader
*Mechanisms & function of elect
Development of novel semiochemicals for crop protection
BBSRC Quota Studentship: Defining the role of semiochemicals in host location and selection by UK Culicoides spp. biting midges
Elucidating the chemical ecology of belowground plant-plant communication
Monitoring and intervention strategies for bluetongue virus epidemics in rural India
Design of bioactive sesquiterpene-based chemical signals with enhanced stability
Innovative approaches to pest management
The interplay of rodent behaviour and semiochemistry: from scientific principles to control strategies
Olfactory mechanisms underlying behavioural manipulation of mosquitoes by malaria parasites
Chemical ecology and integrated management of the banana weevil, Cosmopolites sordidus, in Ghana
Improved understanding of the causes, distribution and scale of Acute Oak Decline in the UK: diversity and life history of Agrilus biguttatus
*Napier Stunt-saving the smallh
Defining the genetic and semiochemical basis of tick resistance in cattle
*Bed bug aggregation semichemic
WISP (Wheat Institute Strategic Programme) extension (combined with S5354)
UK Brazil partnering award for developing new aphid resistance in wheat
A low-input management system for the past pod-borer Maruca vitrata on cowpea, Vigna unguiculata
Brazil-UK Partnership on Delivering Pest Resilience in Brazilian Smallholder Maize Crops
Collaboration on chemical ecology of drought -tolerant plants used in the Push-Pull System-IBCARP
ACTING: Addiction of Insects for Biosensoring
Epinzingiberene synthase: structure, mechanism and a template for design of bioactive chemical space underpinning insect olfactio
*Novel semiochemicals for crop
*Acute Oak Decline- Chemical ecology of Agrilus biguttatus for pest management
Next generation catch and release trap for controlling agricultural pests
Degradation of Odour signals by air pollution: chemical mechanisms, plume dynamics and INsect-Orientation behaviour (DOMINO)
Member
Chemical ecology of pest and beneficial arthropods : Identification, biosynthesis and scaled production of pheromones and other semiochemicals
Adaptation and dissemination of the Push Pull technology (ADOPT)
Lawes Trust Studentship: Role of host volatiles in plant disease epidermiology with insect vectors
UK China collaboration for production of biologically active homoisoprenoids and their eventual use for pest control
New pest resistance in rice by breeding and genetic modification (GM) for constitutive and inducible levels of defence homoterpenes
CROPPROTECT: a knowledge exchange system to support UK growers in sustainable crop protection to allow efficient crop production
Qualifications
1994:
PhD in Synthetic Organic Chemistry (University of Nottingham)
1990:
BSc in Biochemistry and Biological Chemistry (University of Nottingham)