comontd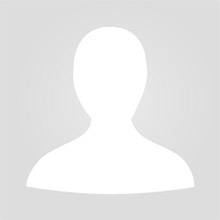 Role(s):
Postdoctoral Research Scientist - Weed Science
Biointeractions and Crop Protection
Harpenden
Summary:
My principle research interest is plant ecology and eco-physiology, particularly when coupled with ecosystem processes and environmental perturbations. My past research has focussed on the short- and longer-term effects of changes in environmental conditions on plant communities, and more recently investigating soil nutrient and microbial characteristics. I have worked at long-term field sites in the Swedish sub-Arctic, as well as closer to home at field sites across Wales, and I am keen to continue investigating the linkages between environmental pressures and plant performance. In particular I have focussed on the forage grass Lolium perenne, investigating its ecological tolerance to an environmental gradient across Europe and the effects of this on productivity and forage quality. During my post-doc at rothamsted I will be involved in the BGRI's upcoming resistance audit, highlighting the extent of current herbicide resistance in blackgrass populations in the UK. I will be researching the processes by which this herbicide resistance evolves, with the aim that this research contributes to the development of management strategies to mitigate further herbicide resistance in the field.
Phone:
+44 (0) 1582 763 133 ext: +44 1582 938322
Location:
Rothamsted Research, West Common, Harpenden, Hertfordshire, AL5 2JQ
Qualifications
2013:
PhD in Plant Ecology (Aberystwyth University)
2008:
BSc in Environmental biology (Aberystwyth University)