crawford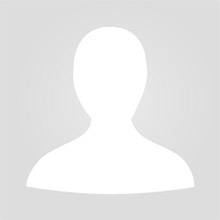 Role(s):
Science Director - Integrated Solutions Lab Flagship Leader
Sustainable Agriculture Sciences Harpenden
Harpenden
Summary:
Research Interests
I am primarily interested in the integrated behaviour of the soil-plant-microbe system and how the natural productivity, resilience and efficiency of the system can be optimised. I am also interested in how the behaviour of the system can be further enhanced by inputs so as to minimise the physical and environmental footprint of agricultural production. With a background in theoretical physics, my main contribution is in conceptual development and theory and I collaborate extensively with soil and plant biologists, and with physicists.
Management Responsibility
I am a member of the Institute Executive Committee and Scientific Director of the Delivering Sustainable Systems cross-institute research programme. This programme has around 80 fte staff with a budget of over £14M, and aims to develop methods for increasing production and quality while decreasing inputs.
Works With:
Achim Dobermann
,
Paul Grant
,
Johnathan Napier
,
Andy Neal
,
Thibaut Putelat
,
Chris Rawlings
,
William Rickard
,
Andrew Benton
,
Chloe Smale
,
Cormac McAuliffe
,
Eleanor Curry
,
Elsy Akkari
,
Maira Mobeen
,
Marc Redmile-Gordon
,
Monica Cross
,
Sam French
,
Sheida Sattari
,
Theodore Marr
,
Lucy Wansbury
,
Xiaoxian Zhang
Phone:
+44 (0) 1582 763 133 ext: +44 1582 938010
Location:
Rothamsted Research, West Common, Harpenden, Hertfordshire, AL5 2JQ
Measures of esteem
2014
Member of the BBSRC SARISA panel
2013
Editorial Board of Risk Management
Editorial Board of Geoderma
Adjunt Professor at the Australian National University (ANU)
Member of the Progress Advisory Committee for the Malaysian Palm Oil Board
International Advisor for the Outcomes Australia Soils for Life Program
2012
Member of the Australian Federal Ministers Working Party on Soil, Water and Food