crookl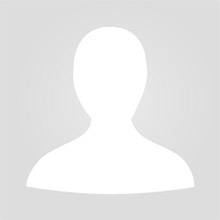 Role(s):
Scientific Technician - Weed Science
Biointeractions and Crop Protection
Harpenden
Summary:
I have previously worked at the University of Sheffield as a research technician undertaking field experiments on the environmental interactions between seed size and seedling traits in different habitat types of various UK grass and broadleaved species. This involved setting up and carrying out experiments in the field and in glasshouses. I also managed the large datasets for the project and carried out pH, KCL extractions and Olsen P tests on soils collected from the field plots.
I am excited to join Rothamsted Research as a research technician and keen to manage the glasshouse experiments that will investigate herbicide resistance in black grass whilst ensuring that information gathered from the project is fed back into the farming community. I am also interested is how science can interact with policy.
Phone:
+44 (0) 1582 763 133 ext: +44 1582 938197
Location:
Rothamsted Research, West Common, Harpenden, Hertfordshire, AL5 2JQ
Qualifications
2008:
BSc in Environmental Conservation (University of Bangor)
Measures of esteem
2014
Registered Scientist: Became a member of the Institute of Science and Technology in October 2013 and was accredited as a Registered Scientist in January 2014.
2013
Poster Presentation: Attended the Intecol conference in August 2013 in London. Presented a poster entitled Seed size, seedling growth, death and interactions with the environment: a fieldwork perspective.