dobermann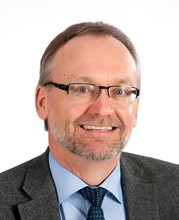 Role(s):
Director Rothamsted Research
Directorate
Harpenden
Summary:
Director & Chief Executive, Rothamsted Research, Harpenden, Herts, UK
Professor Dobermann is the Director & Chief Executive of Rothamsted Research. In this role he provides leadership for a wide range of research programs that aim to develop new solutions for the sustainable intensification of agricultural systems. Dr. Dobermann has over 30 years of field research experience from all world regions. He received a M.Sc. degree in tropical agriculture (1987) and a PhD degree in soil science (1991) from the University of Leipzig in Germany. In 1992 he joined the International Rice Research Institute (IRRI) as a soil scientist, followed by an appointment as Professor at the University of Nebraska-Lincoln from 2000 to 2007. From 2008 to 2014 he served as Deputy Director General for Research at IRRI in the Philippines, where he also led the development of the Global Rice Science Partnership (GRiSP). He has authored or co-authored numerous scientific papers and several books on a wide range of agricultural issues and has received many awards from various academic, government and industry organizations. He is an Editor of the international journal Global Food Security and a Fellow of the American Society of Agronomy, the Soil Science Society of America, and the Society of Biology (UK). As a member of the Leadership Council of the Sustainable Development Solutions Network (SDSN, unsdsn.org) Professor Dobermann is widely engaged in initiatives on implementing the post-2015 global sustainable development agenda.
Works With:
,
Louise Barcock
,
Sam Benson
,
John Crawford
,
Monica Cross
,
Jonathan Crouch
,
Keith Goulding
,
David Hampton
,
Tim James
,
Swatee Jasoria
,
John Jenkyn
,
Angela Karp
,
Steve Laidler
,
Michael Lee
,
Linda Field
,
Damon Lowes
,
Andrew May
,
Steve McGrath
,
Malcolm Hawkesford
,
Mark Tooth
,
Johnathan Napier
,
Paul Neve
,
Nicola Yates
,
Louise O'Brien
,
Peter Oxley
,
Aislinn Pearson
,
Chris Rawlings
,
Roger Plumb
,
Nicole Sadd
,
Emma Stearn
,
Andrew Spencer
,
Angela Karp
,
Ann Foxcroft
,
Anne de Valenca
,
Chris Dunkley
,
Coralie Little
,
Debbie Beaton
,
Donna Lipsky
,
Florentin Albu
,
Graham Bowditch
,
Isaac Tongola
,
John Lucas
,
John Pickett
,
Julian Gairdner
,
Kaeli Johnson
,
Keith Goulding
,
Kerry Dyment
,
Laura Smillie
,
Marcelo Salvagno Sellera
,
Martin Parry
,
Matina Tsalavouta
,
Peter Bloch
,
Professor Lin Ma
,
Simon Vaughan
,
Stephen James
,
Timothy Wales
,
Lucy Wansbury
,
Louise Warren
Phone:
+44 (0) 1582 763 133 ext: +44 1582 938618
Location:
Rothamsted Research, West Common, Harpenden, Hertfordshire, AL5 2JQ