huntj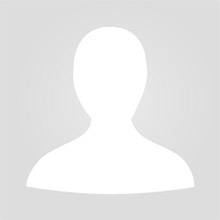 Role(s):
Experimental Farm Systems Manager
Sustainable Agriculture Sciences North Wyke
North Wyke
Phone:
+44 (0) 1837 883 500 ext: +44 1837 512250
Location:
Rothamsted Research - North Wyke, Okehampton, Devon, EX20 2SB
Current Projects
Member
Past Projects
Member
Potential for nitrification inhibitors and fertilizer nitrogen application timing strategies to reduce nitrous oxide emissions from UK agriculture
GHG (Greenhouse Gas) Platform - Nitrous Oxide Emission Factors
GHG (Greenhouse Gas) Platform - Methane Emission Factors
GHG (Greenhouse Gas) Platform - Data management of the UK National Inventory
The North Wyke Farm Platform
Supergen Bioenergy hub
Roots for the future- A systematic approach to root design: SUREROOT
Integrated Farm Management for Improved Economic, Environmental and Social Performance
Analyse characteristics-UK pig and Poultry Manures and slurries
Provision of Demonstration test Catchments: LM0304
Misselbrook, T., Hunt, J., Perazzolo, F., Provolo, G. (2016). Greenhouse Gas and Ammonia Emissions from Slurry Storage: Impacts of Temperature and Potential Mitigation through Covering (Pig Slurry) or Acidification (Cattle Slurry). J. Environ. Qual. 0.
Whittaker, C., Hunt, J., Misselbrook, T., Shield, I. (2016). How well does Miscanthus ensile for use in an anaerobic digestion plant. Biomass and Bioenergy 88, 24-34