loickn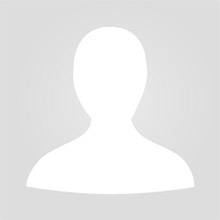 Role(s):
Scientific Specialist - Atmospheric Emissions
Sustainable Agriculture Sciences North Wyke
North Wyke
Phone:
+44 (0) 1837 883 500 ext: +44 1837 512279
Location:
Rothamsted Research - North Wyke, Okehampton, Devon, EX20 2SB
PUBLICATIONS
Loick N., Dixon E.R., Abalos D., Vallejo A., Matthews G.P., McGeough K.L., Well R., Watson C.J., Laughlin R.J., Cardenas L.M. (2016). "Denitrification as a source of nitric oxide emissions from incubated soil cores from a UK grassland soil." Soil Biology and Biochemistry. 95, 1-7
Loick, N. and C. Weisener (2014). "Novel Molecular Tools to Assess Microbial Activity in Contaminated Environments." Geomicrobiology and Biogeochemistry. N. Parmar and A. Singh, Springer Berlin Heidelberg. 39: 17-35.
Franzblau R. E., Loick, N., C. G. Weisener (2014) "Investigating the Effects of Se Solid Phase Substitution in Jarosite Minerals Influenced by Bacterial Reductive Dissolution." Minerals. 4(1), 17-36
Tozer K. N., G. M. Barker, C. A. Cameron and N. Loick (2010). "New Zealand dryland pastures: effects of sown pasture species diversity on the ingress of unsown species." 17th Australasian Weeds Conference Proceedings: New Frontiers in New Zealand. 26-30/09/2010, Christchurch, New Zealand AWC proceedings, 398-401
Loick N., P. J. Hobbs, M. D. C. Hale and D. L. Jones (2009). "Bioremediation of poly-aromatic hydrocarbon (PAH) contaminated soil (by composting)." Critical Reviews in Environmental Science and Technology. 39, 1-61
Loick N., M. D. Hale, D. L. Jones and P. J. Hobbs (2006) Optimising degradation of PAHs in soils using different composting approaches. 12th Ramiran International Conference, Technology for Recycling of Manure and Organic Residues in a Whole Farm Perspective. 11-13/09/2006, Aahus, Denmark DIAS Report no. 123, Vol. 2, 137-139
Conference Presentations (first author and presenter if not otherwise mentioned)
10/2015     SfAM Early Career Scientists (PECS) 2015 Research Conference. London, UK; oral presentation "Investigating the presence and growth of denitrifying bacterial communities in soil in response to fertilizer treatment and in connection to GHG emissions" (co-author)
05/2015          RRes Research Day. Harpenden, UK; oral presentation "Elucidating the importance of the pools of nitrate in soils on denitrification"
04/2015        EGU. Vienna, Austria; *oral presentation "Effects of N and C Distribution on N-Emissions during Denitrification", *oral presentation "Denitrification as a Source of NO Emissions using Isotope Techniques" (co-author)
07/2014          ReUse Waste Workshop. Lisbon, Portugal; invited talk "The DENitrification Incubation System (DENIS) - Using the DENIS to investigate GHG emissions produced during nitrification and denitrification processes"
06-07/2014     18th N workshop. Lisbon, Portugal; poster presentation "Effect of N source on NO and N2O emissions from a UK grassland soil"
06/2012          Goldschmidt 2012. Montreal, Canada; *oral presentation "Temporal and Spatial variations in Microbial Community Profiles of Oil Sand Tailings Ponds", *poster presentation "Microbial dissolution of Se-jarosites by S. putrefaciens" (co-author), *poster presentation "Investigating bio-mineralised structures and morphology associated with laminated freshwater stream terraces" (co-author)
09/2007          CSI - Young Researcher's Meeting: Contaminants in the Environment.  Central Science Laboratory, York, UK; poster presentation "Bioremediation of poly-aromatic hydrocarbon (PAH) contaminated soil using manure"
08/2007          ISPAC – 21st International Symposium for Polycyclic Aromatic Compounds. Trondheim, Norway; oral presentation "Bioremediation of poly-aromatic hydrocarbon (PAH) contaminated soil by composting"
06/2007          SENR/SBS PhD Conference. University of Wales, Bangor, UK; oral presentation "Composting hydrocarbon contaminated soil: Bioremediation of poly-aromatic hydrocarbon (PAH) contaminated soil by composting"
04/2007          Internal Seminar. IGER, North Wyke, UK; oral presentation "Co-composting hydrocarbon contaminated soil"
09/2006          12th Ramiran International Conference, Technology for Recycling of Manure and Organic Residues in a Whole Farm Perspective. Aahus, Denmark; poster presentation "Optimising degradation of PAHs in soils using different composting approaches" DIAS Report no. 123, Vol. 2, p. 137-139
03/2006          1st Network Conference on Persistent Organic Pollutants: Human Exposure and Impacts. University of Birmingham, UK; poster presentation "Volatilisation of PAHs using different treatments with manure"
12/2005          Joint SAFS/SBS PhD Winter Conference. University of Wales, Bangor, UK; poster presentation "Degradation of Poly-Aromatic-Hydrocarbons by Composting"
Qualifications
2009:
PhD in Environmental Sciences (University of Bangor, UK)
2003:
MSc in Environmental Sciences (University of Bielefeld, Germany & Fraunhofer Institute for Molecular Biology and Applied Ecology)