shortalc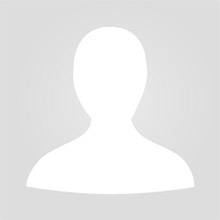 Role(s):
Scientific Specialist - Entomology
Biointeractions and Crop Protection
HarpendenPhD Student
Biointeractions and Crop Protection
Harpenden
Phone:
+44 (0) 1582 763 133 ext: +44 1582 938466
Location:
Rothamsted Research, West Common, Harpenden, Hertfordshire, AL5 2JQ
Past Projects
Member
Aphid ecology and population dynamics
Aphid Advisory Alerts
Long term changes in phenology and abundance of culicoides midges
Establishing BICCO-Net: The Biodiversity Impacts of Climate Change Observation Network
The Rothamsted Insect Survey
Mitigating new threats from virus yellows: monitoring aphid populations and insecticide resistance to maintain control
Comont, R. F., Purse, B. V., Phillips, W., Kunin, W. E., Hanson, M., Lewis, O. T., Harrington, R., Shortall, C. R., Rondoni, G., Roy, H. E. (2013) Escape from parasitism by the invasive alien ladybird, Harmonia axyridis, Insect Conservation and Diversity
Comont, R.F., Roy, H.E., Lewis, O.T., Harrington, R., Shortall, C.R., Purse, B.V. (2012) Using biological traits to explain ladybird distribution patterns  Journal of Biogeography, 39, 1772-1781
Harrington, R., Alderson, L.J., Cox, D., Denholm, I., Foster, S., Hall, M.J., Mallott, M.D., Oliphant, L., Parker, S.J., Shortall, C.R., Taylor, M.S. & Wright, S. (2012) Optimising virus yellows control by monitoring population dynamics, infectivity and insecticide resistance of aphid vectors of sugar beet virus diseases. BBRO Report.
Bell, J.R., Taylor, M.S., Shortall, C.R., Welham, S.J. & Harrington, R. (2012) The trait and host plant ecology of aphids and their distribution and abundance in the United Kingdom. Global Ecology and Biogeography, 21, 405-415
Sanders, C.J., Shortall, C.R., Gubbins, S., Burgin, L., Gloster, J., Harrington, R., Reynolds, D.R., Mellor, P.S. & Carpenter, S. (2011) Influence of season and meteorological parameters on flight activity of Culicoides biting midges. Journal of Applied Ecology, 48, 1355-1364
Shortall, C.R. & Timmis, G.L.S. Long-term changes in the abundance and phenology of Hoplia philanthus (Fuessly) Col: Scarabaeidae at Silwood Park. (2011) Entomologist's Record and Journal of Variation, 123, 195-198
Shortall, C.R. & Harrington, R. Long-term changes in the abundance and phenology of Culicoides midges. (2011) English Nature Report
Harrington, R., Shortall, C.R. & Woiwod, I.P. (2010) Aerial insect biomass: trends from long-term monitoring. Silent Summer (ed. N. Maclean). Cambridge University Press
Harrington, R., Stevens, M., Alderson, L., Cox, D., Denholm, I., Foster, S., Hall, M., Hallsworth, P., Oliphant, L., Parker, S., Shortall, C., Taylor, M., Wright, S. (2009) Complementary methods for monitoring sugar beet aphids to improve risk management of virus yellows. Redia, 92, 215-217
Shortall, C.R., Moore, A., Smith, E., Hall, M.J., Woiwod, I.P. & Harrington, R. (2009) Long-term changes in the abundance of flying insects. Insect Conservation and Diversity, 2, 251–260
Roy, H.E., Beckmann, B.C., Comont, R.F., Hails, R.S., Harrington, R., Medlock, J., Purse, B. & Shortall, C.R. (2009) An Investigation into the Potential for New and Existing Species of Insect with the Potential to Cause Statutory Nuisance to Occur in the UK as a Result of Current and Predicted Climate Change DEFRA Report
Brooks, D.R., Perry, J.N., Clark, S.J., Heard, M.S., Firbank, L.G., Holdgate, R, Mason, N.S., Shortall, C.R., Skellern, M.P. & Woiwod, I.P. (2007) National-scale metacommunity dynamics of carabid beetles in UK farmland. Journal of Animal Ecology, 77, 265-274
Osborne, J.L., Martin, A.P., Shortall, C.R., Todd, A.D., Goulson, D., Knight, M.E., Hale, R.J. & Sanderson, R.A. (2007) Quantifying and comparing bumblebee nest densities in gardens and countryside habitats, Journal of Applied Ecology, 45, 784-792
Shortall, C.R., Harrington, R., Hall, M.J. & Clark, S.J. (2006) Long-term trends in aerial insect populations English Nature Report
Qualifications
1997:
BSc in Zoology (UCW Aberystwyth)