storkeyj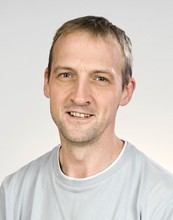 Role(s):
Senior Research Scientist - Agroecology
Sustainable Agriculture Sciences Harpenden
Harpenden
Summary:
I am a plant ecologist working in agricultural systems. The broad remit of my work is to expand the knowledge base of the functioning of arable plant communities to inform management strategies that reconcile crop production with the provision of ecosystem services and the conservation of biodiversity. My work spans a gradient from applied weed science, including developing cultural control options to control weeds, to more fundamental plant ecology, including quantifying the functional traits that determine the assembly of weed communities in contrasting environments.
Phone:
+44 (0) 1582 763 133 ext: +44 1582 938550
Location:
Rothamsted Research, West Common, Harpenden, Hertfordshire, AL5 2JQ
Past Projects
Project Leader
Assessing the impact of climate change on the assembly and function of arable plant communities
BBSRC Quota Studentship: Plant functional diversity & ecosystem properties: a contribution from the Park Grass experiment.
Using legume-based mixtures to enhance the nitrogen use efficiency and economic viability of cropping systems
BBSRC CASE Studentship: Competitive crop cultivars: optimising yield and sustainable weed suppression
Added value fallows: the use of customised cover cropping approaches within integrated grass weed management
Variable rates of response by species to climate change
DTP Studentship: Modelling the causes of spatial and temporal variation in annual grass weeds in fields for precision weed management
A systems approach to understanding the impacts of sublethal does of neonicotinoids on bumblebee and honeybees
*Develop next-gen Mobile Verticcal-looking Entomolgical Radar (mVLR) for studying insect migration
Member
European Network for the Durable Exploitation of crop protection strategies ENDURE
Rationalising Biodiversity Conservation in Dynamic Ecosystems - RUBICODE
Functional biodiversity: mechanisms by which plant and invertebrate communities function in the arable ecosystem
Managing uncropped land in order to enhance biodiversity benefits of the arable farmed landscape: Extension
Atopica diseases in changing climate,landuse and air quality
Field margins for biocontrol and biodiversity across crop rotations
Quantifying Sustainable Systems
Storkey J., Macdonald, A.J., Bell, J.R., Clark, I.M., Gregory, A.S., Hawkins, N.J., Hirsch, P.R., Todman, L.C. & Whitmore, A.P. (2016) The unique contribution of Rothamsted to ecological research at large temporal scales. Advances in Ecological Research  55: 3-42.
Andrew, I.K.S. & Storkey J. (2016) Using simulation models to investigate the cumulative effects of sowing rate, sowing date and cultivar choice on weed competition. Crop Protection (in press) doi: 10.1016/j.cropro.2016.05.002
Metcalfe, H., Milne, A.E., Webster, R., Lark, R.M., Murdoch, A.J. & Storkey, J. (2016) Designing a sampling scheme to reveal correlations between weeds and soil properties at multiple spatial scales. Weed Research 56: 1-13. 
Jones, L., Norton, L., Austin, Z., Browne, A.L., Donovan, D., Emmett, B.A., Grabowski, Z.J., Howard, D.C., Jones, J.P.G., Kenter, J.O., Manley, W., Morris, C., Robinson, D.A., Short, C., Siriwardena, G.M., Stevens, C.J., Storkey, J., Waters, R.D. & Willis, G.F. (2016) Stocks and flows of natural and human-derived capital in ecosystem services. Land Use Policy 52: 151 - 162.
Storkey, J., Macdonald, A.J., Poulton, P.R., Scott, T., Kohler, I.H., Schnyder, H., Goulding, K.W.T. & Crawley, M.J. (2015) Grassland biodoversity bounces back from long-term nitrogen addition. Nature 528: 401-404. doi: 10.1038/nature16444
Hamaoui-Laguel, L. Vautard, R. Liu, L., Solmon, F., Viovy, N., Khvorosthyanov, D., Essl, F., Chuinne, I., Colette, A., Semenov, M.A., Schaffhauser, A., Storkey, J., Thibaudon, M. and Epstein, M.M. (2015) Effects of climate change and seed dispersal on airborne ragweed pollen loads in Europe. Nature Climate Change 5: 766-771. DOI: 10.1038/NCLIMATE2652
Liang, Y, Wu, L., Clark, I.A., Xue, K., Yang, Y., van Nostrand, J.D., Deng, Y., He, Z., McGrath, S., Storkey, J., Hirsch, P.R., Sun, B., Zhou, J. (2015) Over 150 yeras of long-term fertilization alters spatial scaling of microbial biodiversity. mBio 6(2):e00240-15. doi:10.1128/mBio.00240-15
HOLLAND J.M, SMITH B.M., STORKEY J., LUTMAN P.J.W., AEBISCHER N.J. (2015) Managing habitats on English farmland for insect pollinator conservation. Biological Conservation 182: 215-222.
ANDREW I.K.S., STORKEY J. & SPARKES D.L. (2015) A review of the potential of competitive cereal cultivars as a tool in integrated weed management. Weed Research 55: 239-248 , DOI: 10.1111/wre.12137
STORKEY J, DORING T, BADDELEY J et al. (2015) Engineering a plant community to deliver multiple ecosystem services. Ecological Applications 25:1034-43.
STORKEY J, HOLST N, BOJER OQ et al. (2015) Combining a weed traits database with a population dynamics model predicts shifts in weed communities. Weed Research 55: 206-218, DOI: 10.1111/wre.12126
STORKEY, J., HOLLAND, J.M., HENDERSEN, I.G., LUTMAN, P.J.W., ORSON, J., BAVERSTOCK, J. & PELL, J.K. (2014) Balancing food production and biodiversity conservation in arable landscapes: lessons from the Farm4Bio experiment. Outlooks on Pest Management 25: 252-256.
GARCIA DE LEON, D., STORKEY, J., MOSS, S.R. & GONZALEZ-ANDUJAR J.L. (2014) Can the storage effect hypothesis explain coexistence on the Broadbalk long term fertilizer experiment? Weed Research 54: 445-456.
STORKEY, J., STRATONOVITCH, P., CHAPMAN, D.S., VIDOTTO, F., SEMENOV, M.A. (2014) A process-based approach to predicting the effect of climate change on the distribution of an invasive allergenic plant in Europe. PlosOne 9(2): e88156 doi: 10.1371/journal.pone.0088156.
HOLLAND, J.M., STORKEY, J., LUTMAN, P.J.W. et al. (2014) Utilisation of agri-environment scheme habitats to enhance invertebrate ecosystem service providers. Agriculture, Ecosystems and Environment 183: 103-109.
TOZZI, E., BECKIE, H., WEISS, R., GONZALEZ-ANDUJAR, J.L., STORKEY, J., CICI, S.Z.H. & VAN ACKER R.C. (2014) Seed germination response to temperature for a range of international populations of Conyza canadensis. Weed Research 54: 178-185 doi: 10.1111/wre.12065
LAVOREL, S., STORKEY, J., BARGDETT, R.D. et al. (2013) A novel framework for linking functional diversity of plants with other trophic levels for the quantification of ecosystem services. Journal of Vegetation Science 24: 942-948
STORKEY, J, BROOKS, D.R, HAUGHTON, A., HAWES, C, SMITH, B. & HOLLAND, J. (2013) Using functional traits to quantify the value of plant communities to invertebrate ecosystem service providers in arable landscapes. Journal of Ecology 101: 38-46
HENDERSEN, I.G., HOLLAND, J., STORKEY, J., LUTMAN, P.J.W., ORSON, J. & SIMPER, J. (2012) Effects of the proportion and spatial arrangemnet of un-cropped land on breeding bird abundance in arable rotations. Journal of Applied Ecology 49: 883-91 doi: 10.1111/j.1365-2664.2012.02166.x
STRATONOVITCH, P., STORKEY, J. & SEMENOV, M.A. (2012) A process-based approach to modelling impacts of climate change on the damage niche of an agricultural weed. Global Change Biology 18: 2071-80.
STORKEY, J., MEYER, S., LEUSCHNER, C. & STILL, K.S. (2012) The impact of agricultural intensification and land use change on the European arable flora. Proceedings of Royal Society B 279: 1421-29
STORKEY, J. (2012) Farming for food and biodiversity. Chemistry & Industry 76: 7.
BROOKS, D.R., STORKEY, J., CLARK, S.J., PETIT, S., FIRBANK, L.G. & WOIWOD (2012) Trophic links between functional groups of arable plants and beetles are stable at the national scale. Journal of Animal Ecology 81: 4-13.
STORKEY, J., MOSS, S.R., CUSSANS, J.W. 2010. Using assembly theory to explain changes in a weed flora in response to agricultural intensification. Weed Science 58: 39-46*
*awarded WSSA outstanding paper for 2010 
De Bello, F., Lavorel, S., Diaz, S., Harrington, R., Cornelissen, J.H.C., Bardgett, R.D., Berg, M.P., Cipriotti, P., Feld, C.K., Hering, D., Da Silva, P.M., Potts, S.G., Sandin, L., Sousa, J.P., Storkey, J., Wardle, D.A. & Harrison, P.A. (2010) Towards an assessment of multiple ecosystem processes and services via functional traits. Biodiversity and Conservation 19, 2873-2893.
BUTLER, S.J., BROOKS, D., FEBER, R.E., STORKEY, J., VICKERY, J.A., NORRIS, K., 2009. A cross-taxonomic index for quantifying the health of farmland biodiversity. Journal of Applied Ecology 46, 1154-1162.
STORKEY J, DA BOHAN, AJ HAUGHTON, GT CHAMPION, JN PERRY, GM POPPY & IP WOIWOD (2008) Providing the evidence base for environmental risk assessments of novel farm management practices. Environmental Science and Policy 11, 579-587.
STORKEY J & HOLST N (2008) A weed traits database for predicting the response of weed communities to management. In: Proc. 5th International Weed Science Congress, Vancouver, 265-266.
STORKEY J & WESTBURY DB (2007) Mini-Review: managing arable weeds for biodiversity. Pest Management Science 63, 517-523.
STORKEY J & CUSSANS JW (2007) Reconciling the conservation of in-field biodiversity with crop production using a simulation model of weed growth and competition. Agriculture, Ecosystems and Environment 122, 173-182.
STORKEY J. (2007) Field centres: Are they a write-off for biodiversity? Aspects of Applied Biology 81: Delivering arable biodiversity: 149-154
STORKEY J (2006) A functional group approach to the management of UK arable weeds to support biological diversity. Weed research 46, 513-522.
STORKEY J (2005) Modelling assimilation rates of 14 temperate arable weed species as a function of the environment and leaf traits. Weed Research 45, 361-370.
STORKEY J (2004) Modelling seedling growth rates of 18 temperate arable weed species as a function of the environment and plant traits. Annals of Botany 93, 681-689.
MOSS SR, STORKEY J, CUSSANS JW, PERRYMAN SAM & HEWITT MV (2004) The Broadbalk long-term experiment at Rothamsted: what has it told us about weeds? Weed Science 52, 864-873.
STORKEY J, CUSSANS JW, LUTMAN PJW & BLAIR AM (2003) The combination of a simulation and an empirical model of crop/weed competition to estimate yield loss from Alopecurus myosuroides in winter wheat. Field Crops Research 84, 291-301.
STORKEY J & CUSSANS JW (2000) Relationship between temperature and the early growth of winter Triticum aestivum and three weed species. Weed Science 48, 467-473.
STORKEY J, CUSSANS JW & LUTMAN PJW (2000) Visual assessment of weed ground cover to predict yield loss. Is this a practical alternative to the measurement of leaf area? In: Proceedings 2000 XIth International conference on weed biology, Dijon, France.
STORKEY J, LUTMAN PJW & CUSSANS JW (2000) The contribution of physiological studies to an understanding of weed competition in winter wheat. In: Proceedings 2000 Meeting of the weed science society of America, Toronto, Canada.
STORKEY J, CUSSANS JW & LUTMAN PJW (1999) The Effect of time of assessment on predictions of yield loss from relative vigour. In: Proceedings 1999 11th EWRS (European Weed Research Society) Symposium, Basel.
Qualifications
2002:
PhD in Weed Ecology (Nottingham University)
1994:
MSc in Agronomy (Nottingham University)
1992:
BSc in Ecology (Lancaster University)
Measures of esteem
2011
Member of ACRE sub-group on Post Market Monitoring of GM crops
2009
Member of BES Agro-Ecology Group
0
Subject Editor for Weed Research
External examiner for warwick University
Winner of Weed Science Society of America outstanding paper award 2011
Visiting lecturer Warwick University
Visiting lecturer University of Hertfordshire