swainjl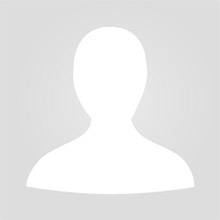 Role(s):
Scientific Specialist - Ecology
Biointeractions and Crop Protection
Harpenden
Summary:
I am a senior research assistant in the Pollination Ecology group, currently working on a project examining foraging strategies of diseased and healthy honeybees.  My expertise is in setting up and running field trials on bee and butterfly behaviour, habitat surveying and insect rearing.  I have worked on projects using a range of techniques including flight room and caged pollination experiments and the harmonic radar for tracking insects in the landscape.  I am also a beekeeper and maintain Rothamsted's honeybee colonies.
Phone:
+44 (0) 1582 763 133 ext: +44 1582 938668
Location:
Rothamsted Research, West Common, Harpenden, Hertfordshire, AL5 2JQ
Current Projects
Member
Past Projects
Member
BBSRC IPA: Honeybee population dynamics: Integrating the effects of factors within the hive and in the landscape
IDG Helicoverpa Armigera
An integrated model for predicting bumblebee population success and pollination services in agro-ecosystems
Reynolds, A.M., Swain, J.L., Smith, A.D., Martin, A.P., Osborne, J.L. (2009). Honeybees use a Levy flight search strategy and odour-mediated anemotaxis to relocate food sources.  Behavioural Ecology and Sociobiology 64. 115-123.
Osborne, J.L, Martin, A.P., Carreck, N.L., Swain, J.L., Knight, M.N., Goulson, D., Hale, R.J., Sanderson, R.A., (2008).  Bumblebee flight distances in relation to the forage landscape.  Journal of Animal Ecology 77. 406-415.
Martin, A.P., Carreck, N.L., Swain, J.L.,  Goulson, D., Knight, M.E., Hale, R.J., Sanderson, R.A., Osborne, J.L. (2006).  A modular system for trapping and mass-marking bumblebees: applications for studying food choice and foraging range.  Apidologie 37. 341-350.